Independent Support, Service and Compatible Products
For All Brands Of Pet Containment
Service and support is an important element when considering which supplier you should work with for your dog fencing. You deserve to have any potential problem or complication resolved for you quickly, efficiently and in a friendly manner.
Support
Though we are not associated with Invisible Fence®, we can provide independent support for Invisible Dog Fencing® systems, and most other electric pet fence systems such as DogWatch, Dog Guard, Innotek, etc. We can repair wire breaks and exposed wires, or provide troubleshooting support and general maintenance. Contact us today to find out how Pet Stop of Northwestern PA can help keep your Invisible Fence® functioning and your pet safely and securely contained!
Upgrade & Swap-Out
If you're a current owner of an Invisible Fence® or other brand of dog containment system, you'll be happy to hear that you can upgrade to a premium Pet Stop® system at reduced price when you swap out your existing system. Inquire now!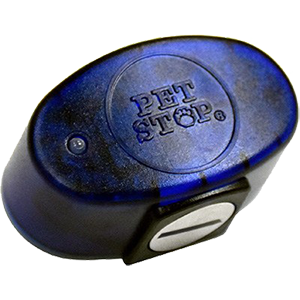 Compatible Products
Our Pet Stop® receiver collars can be programmed to work with Invisible Fence® (as well as other electronic pet fencing brands), and for people who already own an Invisible Fence® underground pet fence system, we have Invisible Fence® compatible batteries and receiver collars.