Welcome to Pet Stop of Northwestern PA
We're your local pet fencing experts, providing professional installations of Pet Stop® brand electronic dog fencing, the most reliable and advanced pet containment system available on the market. We provide expert installations and outstanding customer service so you can rest assured that your pet is in the best of hands. As life-long pet lovers, we'll always put your pet's safety and happiness first!
Get A Quote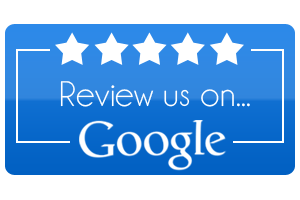 Dog Fencing
Your pets trust you to take care them and keep them safe. The world outside your yard can be a dangerous place, especially for a beloved pet. It only takes one distracted driver or rabid raccoon for tragedy to strike. We are fully committed to keeping your pet safe in your yard. We are confident that through every step we take, from determining the best layout for your yard to training your dog to stay within his new boundaries, you will be pleased with our service!
Learn More
GentleSteps Training
How your pet is introduced to the Pet Stop pet fence system is as important as the system itself. The unique innovations of the Pet Stop equipment, and the GentleSteps™ training techniques, allow your pet to learn the boundary in a safe and simple way.
Learn More

---
All Pet Stop® products are Made in the USA from imported components. Our products are built with only the best available materials and use the latest pet fencing technology, ensuring that you're getting a quality, reliable product that will keep your pet safely and humanely contained while allowing them the freedom to roam your property. Many of our products are multi-brand compatible and work with Invisible Fence® systems!
Invisible Fence® Founder John Purtell
Check out the History of The electronic pet fence industry and John Purtell the founded the Invisible Fence brand.
Learn More
Current Owner Support
We would like to extend our outstanding customer service to Invisible Fence® customers. Though Pet Stop of Northwestern PA is not associated with Invisible Fence® we can provide independent support for Invisible Fence®, Dog Watch®, as well as all other hidden electric dog fencing system brands. For Invisible Fence® customers, we also carry Invisible Fence® compatible batteries and Invisible Fence® compatible receivers.
Get Support
Services Areas
We proudly serve Clarion, Crawford, Erie, Forest and Venango Counties in Northwestern Pennsylvania.